P2P trading allows you to buy and sell cryptocurrency assets directly from users. In this case, the Huobi exchange acts as a guarantor, which provides security for the buyer and seller.
Step 1: Hover over "Buy cryptocurrency" in the upper-left part of the screen, then click "P2P".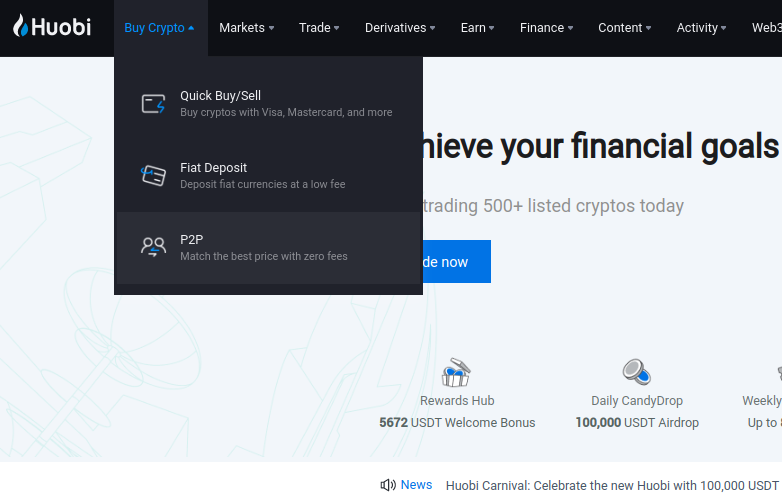 Step 2: Select your preferred offer and click "Buy USDT" opposite.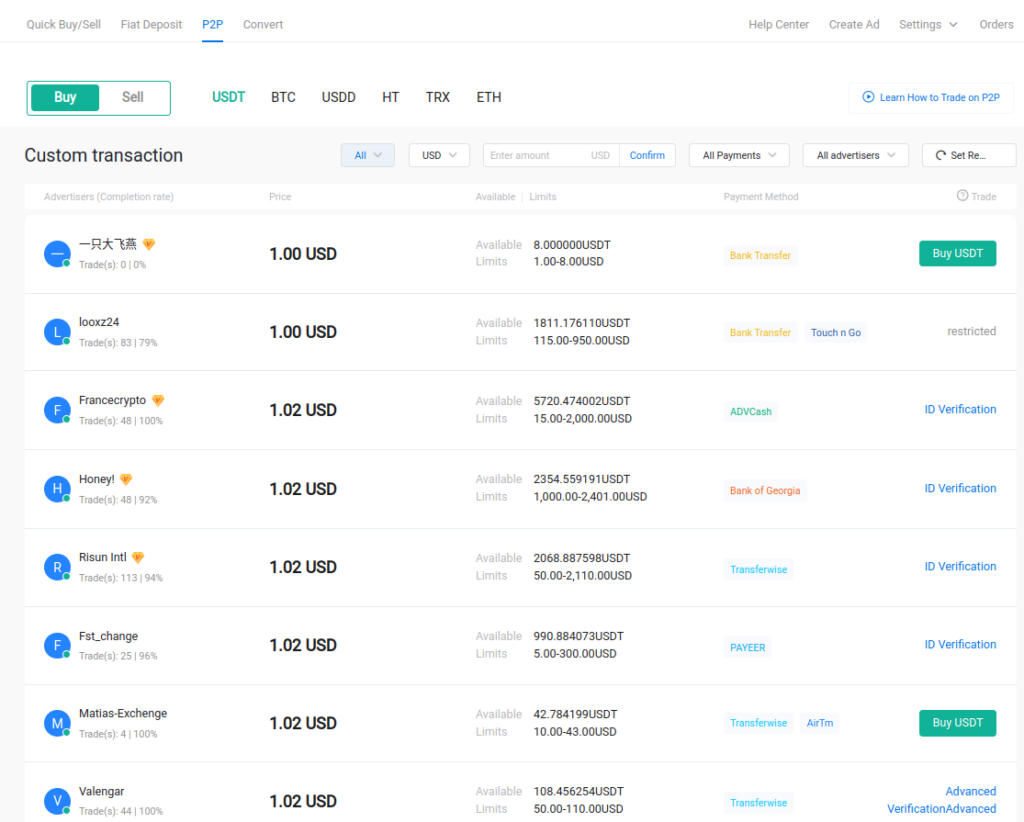 Step 3: Enter the amount of fiat funds you want to pay, or the amount of coins you want to receive, and click "Confirm" to continue.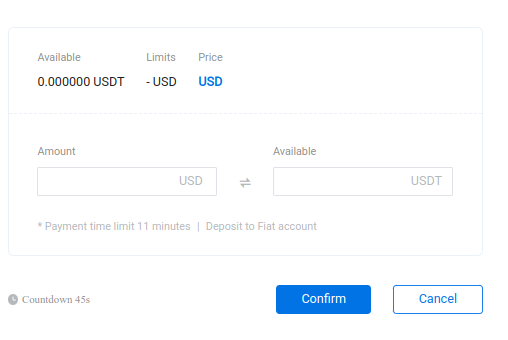 You will be redirected to the order page, where you can view the details of transferring funds to the seller's bank account.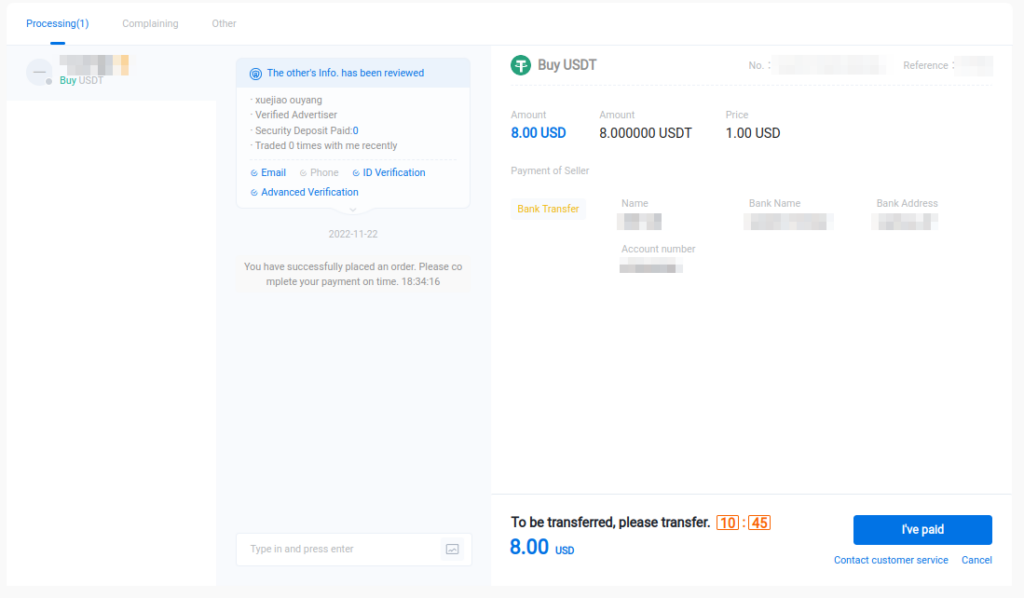 Step 4: Click on "I've paid" after the payment is completed.