You can extend the validity of the created API key, or create a new one and replace it. For example on Binance, the restrictions you have chosen for the key are valid for up to 3 months.
On OKX and Bybit exchanges, in the settings you can choose the application with which it will work. Choose Veles, in that case the API validity will be unlimited.
How to extend the API key validity period?
Go to the page with your API keys on the exchange.
Next to the key, click Edit restrictions.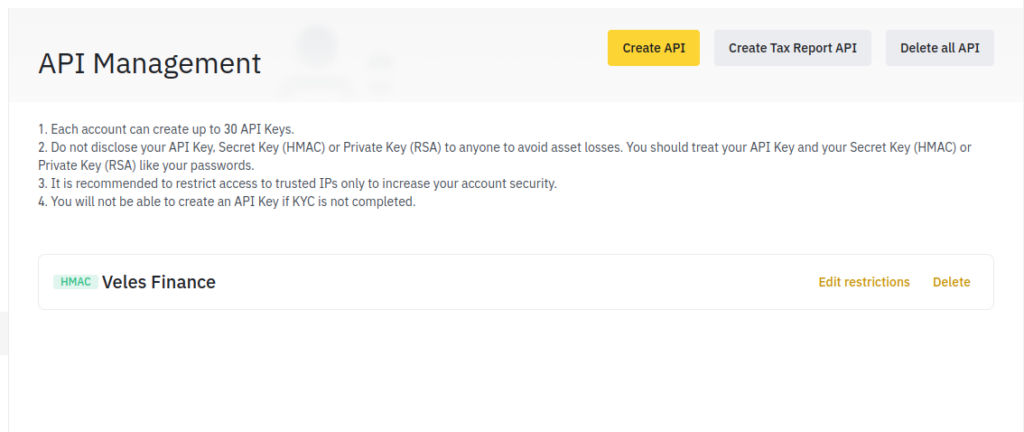 3. Remove or add any restriction and save the changes.

4. Go back to the settings and undo the last changes you made and save it again.
After these operations, the validity of the API key will be extended.