Trading via P2P makes it possible to buy and sell cryptocurrency assets directly from users. The exchange acts as a guarantor of the safety of funds between you and the user, it allows you to buy and sell cryptocurrency safely.
Step 1: At the top left of the screen, hover over the Buy Crypto button and then go to the P2P trading menu.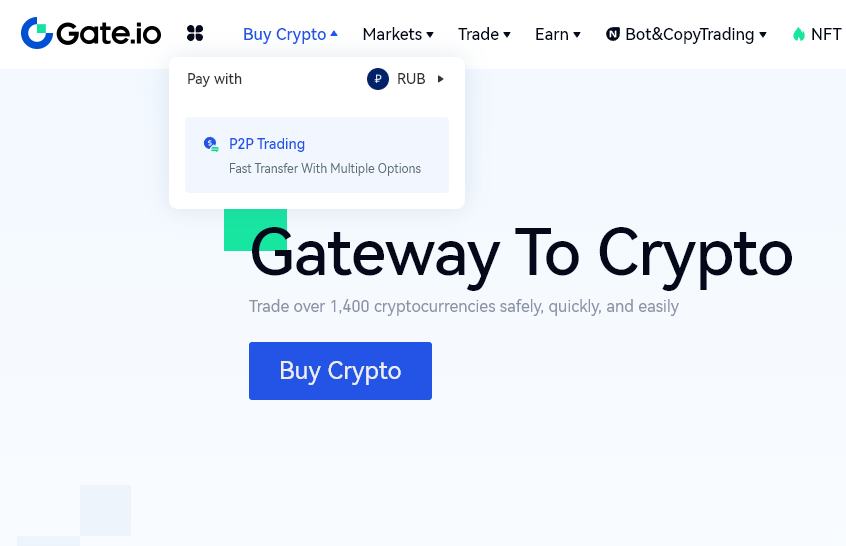 Step 2: Choose one of the offers with the right course.

Step 3: A confirmation window pops up.
Specify the purchase amount and payment method. Click Confirm and Create.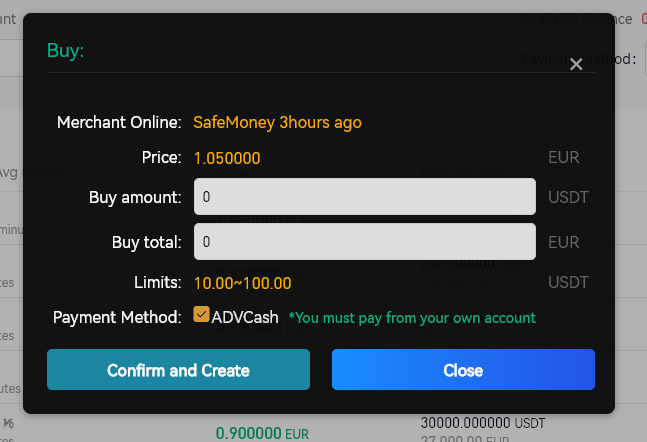 Step 5: You will be prompted to link the payment method. After linking the card, you will be directed to the details page of funds transfer to the seller's bank account.
Don't have an account at Gate.io? Register on the exchange.