Сreating an API keys on CommEX
After logging into your CommEX account, click on the user center icon and select "API Managment".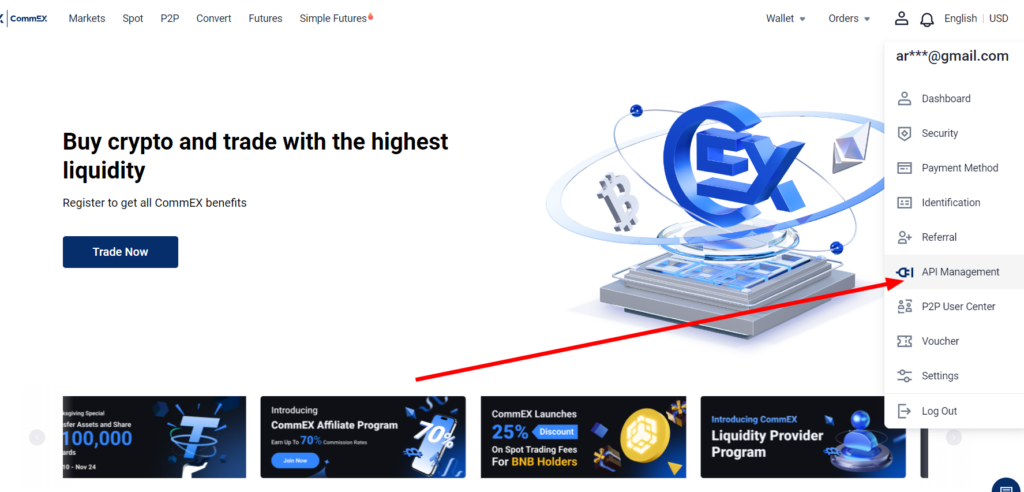 Come up with a name for the API key and click "Create API"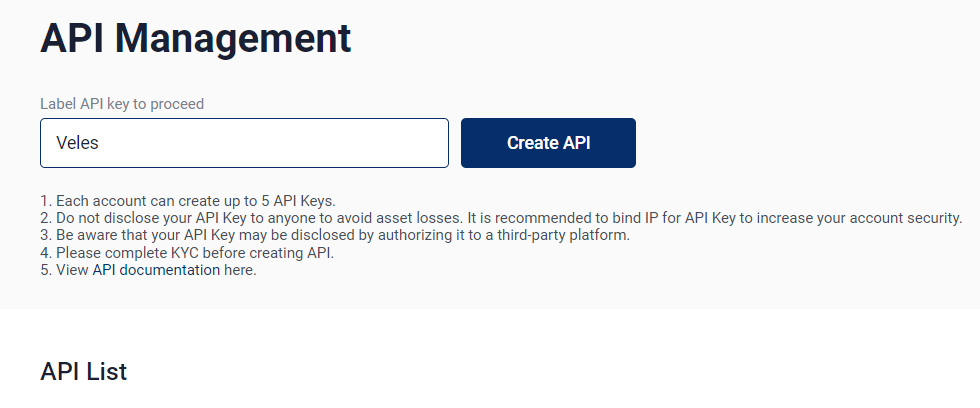 Add authentication via Google Auth or SMS code.
Click "Edit Restrictions".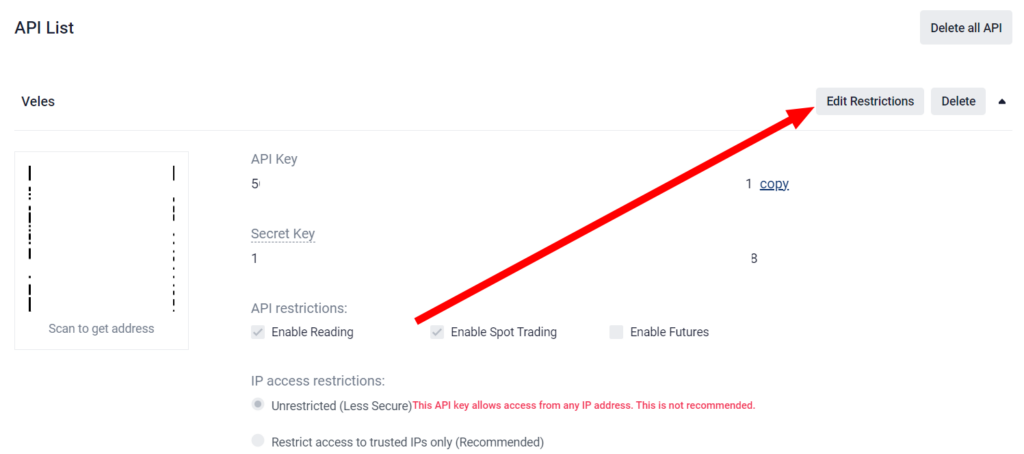 Activate the Enable Futures checkbox.
Enter the list of Veles IP addresses into the API key. The full list of IP addresses of the platform can be found in the article.

Save changes
The process of linking an API key to Veles
Go to the API key management page or to 'Create a bot' menu on the platform.
Click on the Add API key button and select CommEX.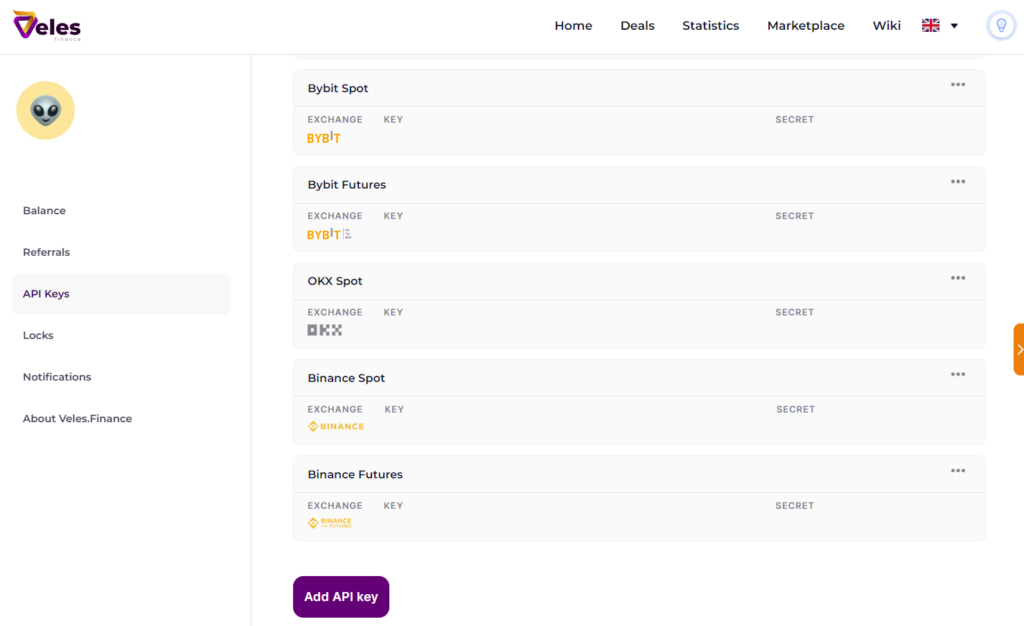 Enter the API and Secret keys.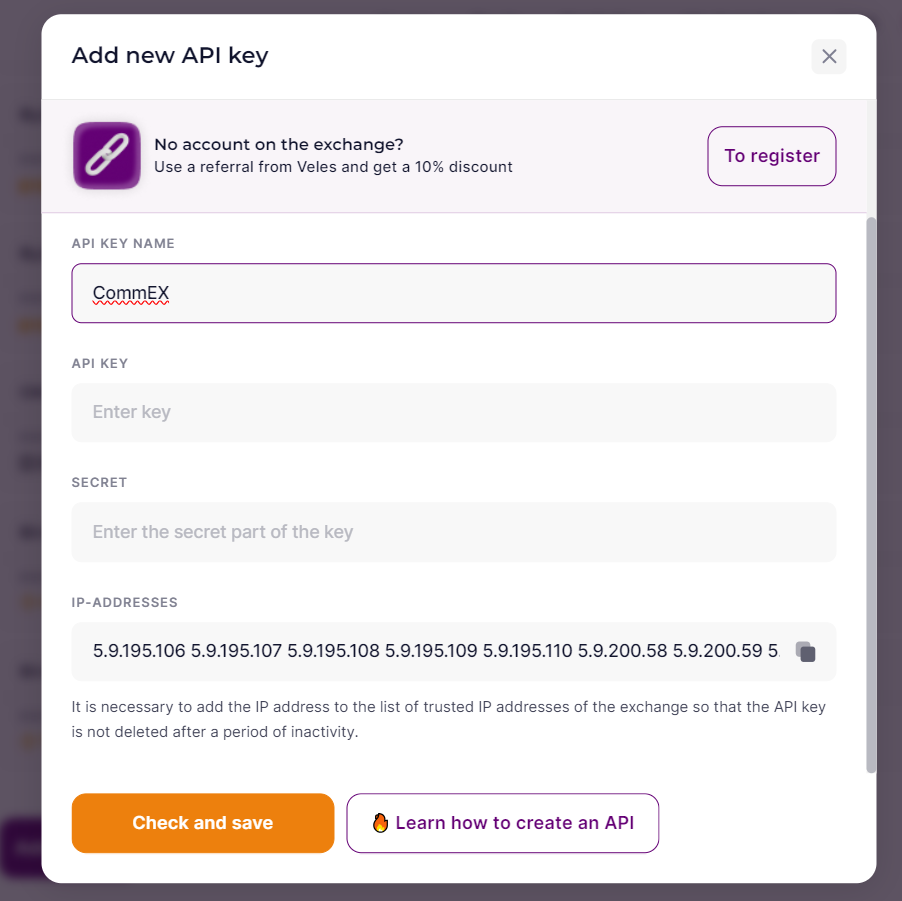 4. All done! Now you can now run bots on the CommEX exchange.