Follow the steps below to create an account on the CommEX crypto exchange:
Go to the exchange's website.
Click Register.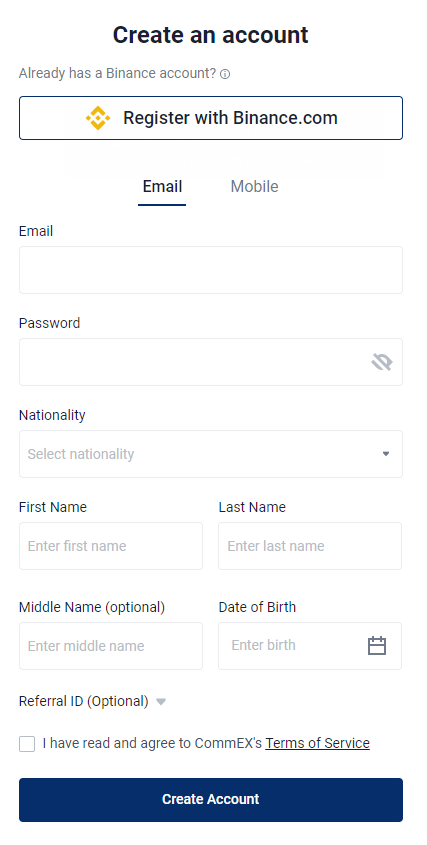 Or log in using your Binance account.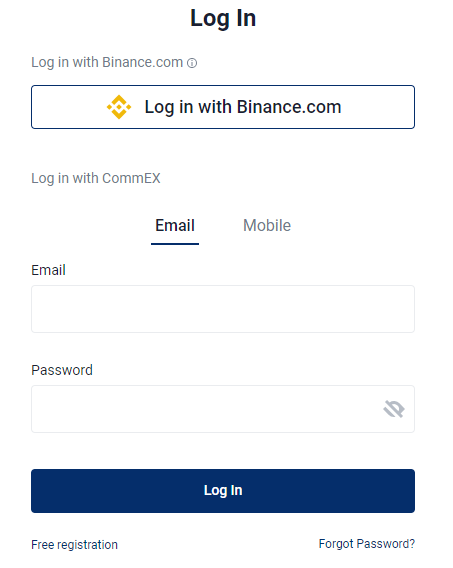 After clicking the button, you will be redirected to the Binance authorization page where you need to grant Account Access.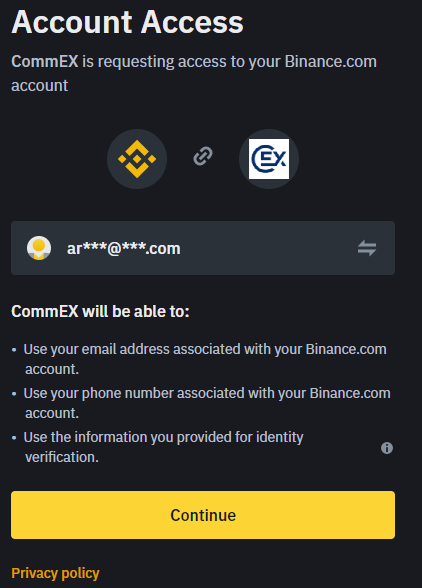 After linking your accounts, you will be offered to create a new password for CommEX.
All done! You have successfully registered on CommEX.