Bybit has released Unified Trading account. If you have updated your account and your bots have fallen out in errors, you can create a standard subaccount and bind it to Veles.
1. To do this, go to the subaccount management page.
2. Click the Create Subaccount button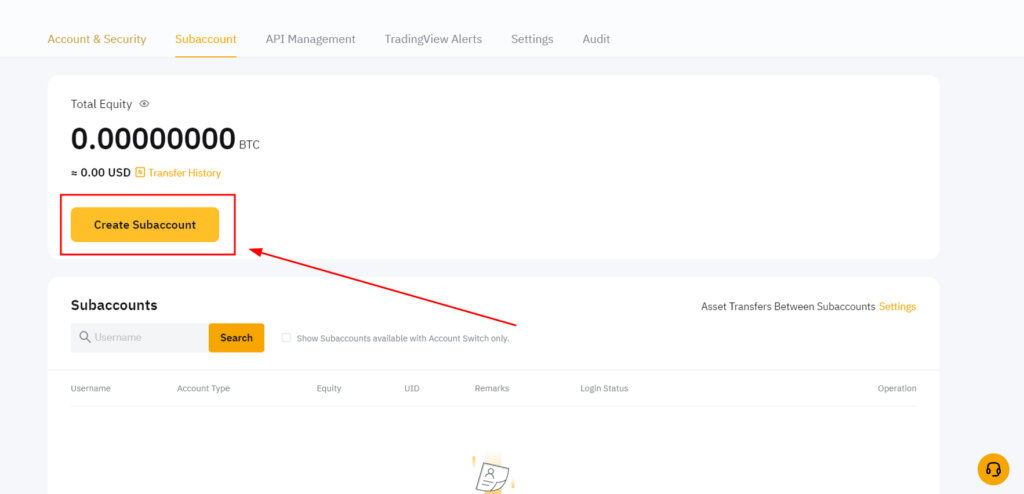 3. Select Standard Subaccount.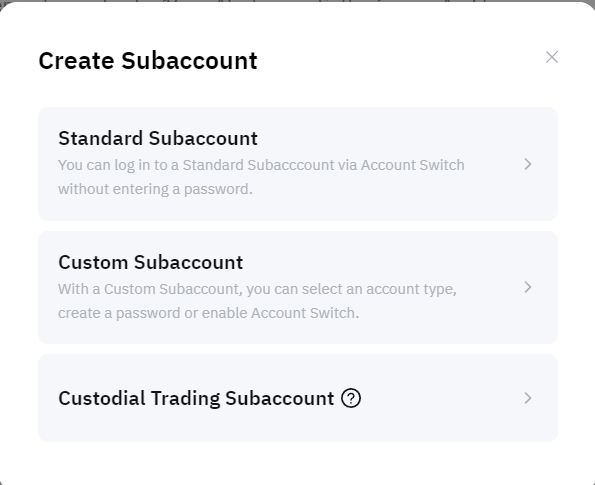 4. Enter an arbitrary subaccount login and click Confirm.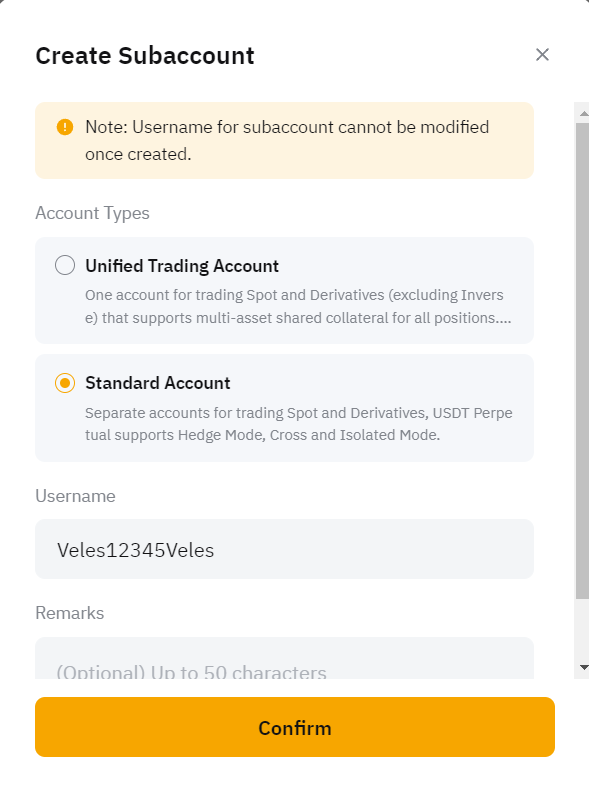 You cannot change the login later.
5. A subaccount has been created. You can switch to it to trade with Veles.