Quick connection to Bybit
To avoid creating a API-key manually and to quickly connect Bybit to Veles do the following steps:
1. Go to the API key management page or to create a bot on the platform.
2. Click the Add new API key button and select Bybit.
3. Then click Connect via exchange.
4. Enter the details from your exchange account and log in.
5. Authorize OpenAPI creation and and Confirm the request.
6. On the page that opens at the very bottom click Confirm
All necessary permissions for work with the key were set automatically.
How to recreate a key
If you have previously linked Bybit with Veles, then if you try to create another key, the exchange will bind an already created key instead. To create a new key, do the following steps before creating it:
1. Delete the key in Veles on the API key management page.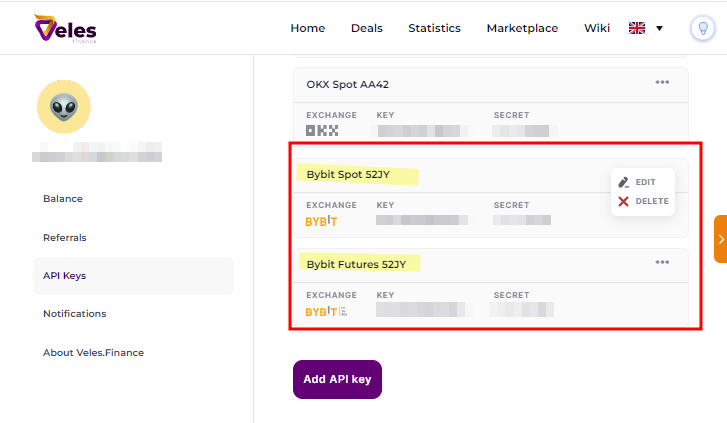 2. Delete the key on the API keys management page of the exchange.
You can create a new key following the actions described above in the article.