1. At the top right of the screen, click the user icon, then API.
2. Click the Create V5 API Key button
3. You will be redirected to the API key creation page. Set the password for the API key. Enter the verification code sent to your phone.
It is important for the bot to be able to place and cancel orders, enable the Trade option.
Afterwards, you will receive 2 keys to synchronize with VELES.
The process of tying the API key to Veles
1. After logging into your Veles account, click the "create bot" button.
2. Select the exchange, and then click "Add new API key".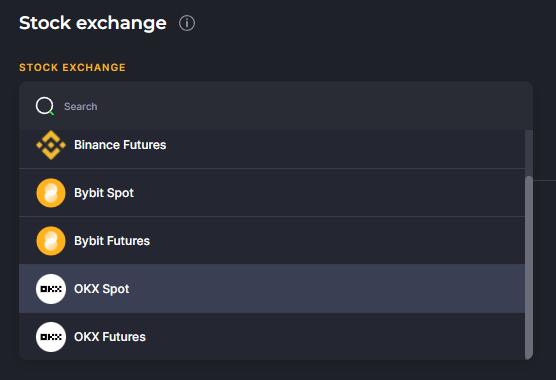 3. Fill in the API key data with OKX and save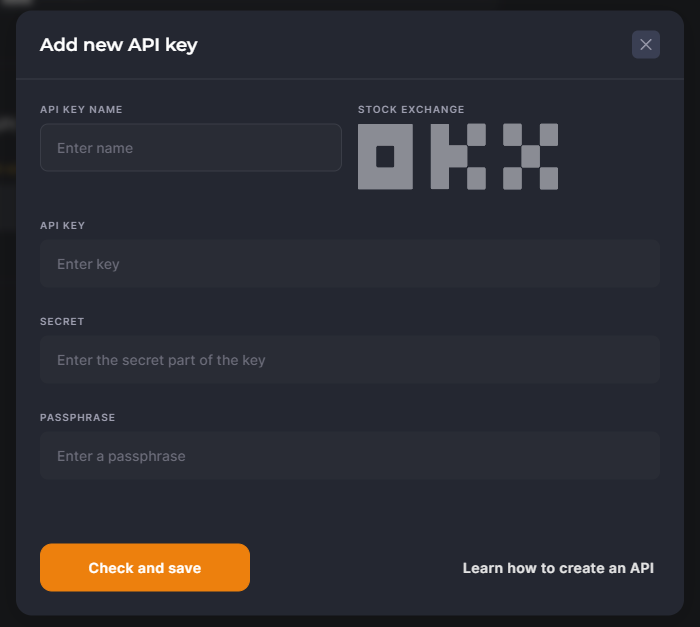 In order for the key to bind, it is recommended to replenish the exchange wallet for any amount.
Congratulations. You can start trading on OKX with Veles bots.
No OKX account? Sign up at the exchange