At this time, Veles does not have an official mobile app. However, we are working hard on optimizing the web experience for mobile devices, and the mobile version already looks great!
To add a shortcut for the website on your home screen, like an app, follow these instructions.
For iOS
To create a website shortcut on an iPhone, you need to do the following:
1. Go to your iPhone's browser and navigate to the Veles platform page.
2. Log in your account.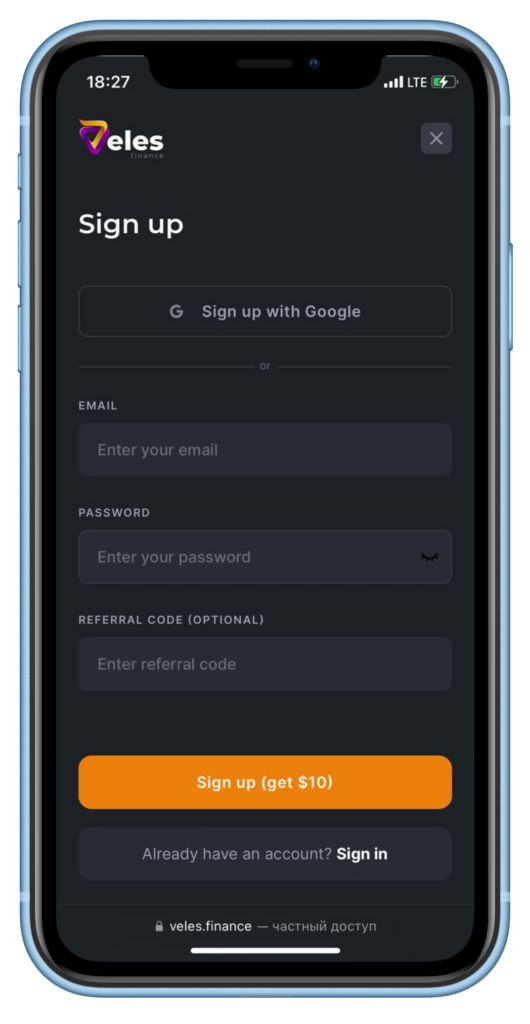 3. In the Safari browser, click Share.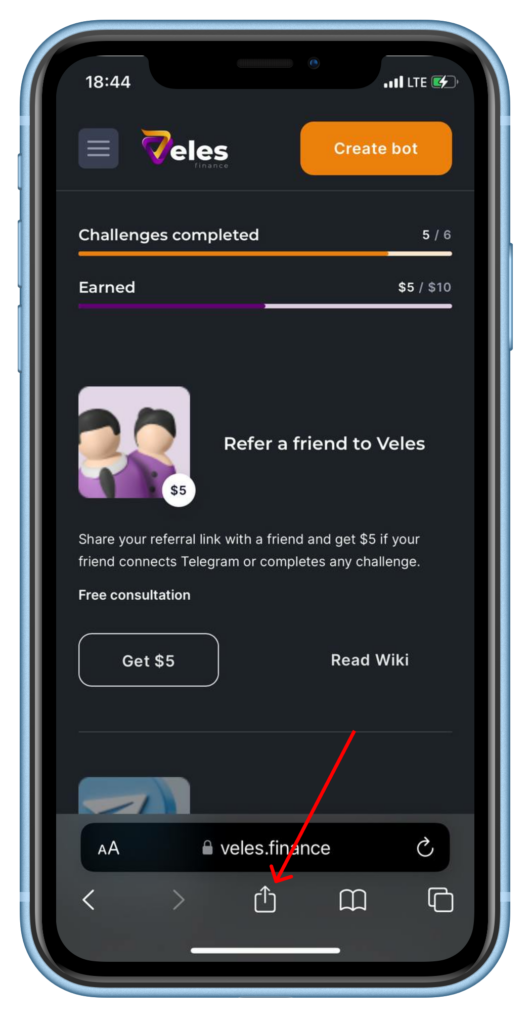 4. Find the "Add to Home Screen" button in the pop-up menu.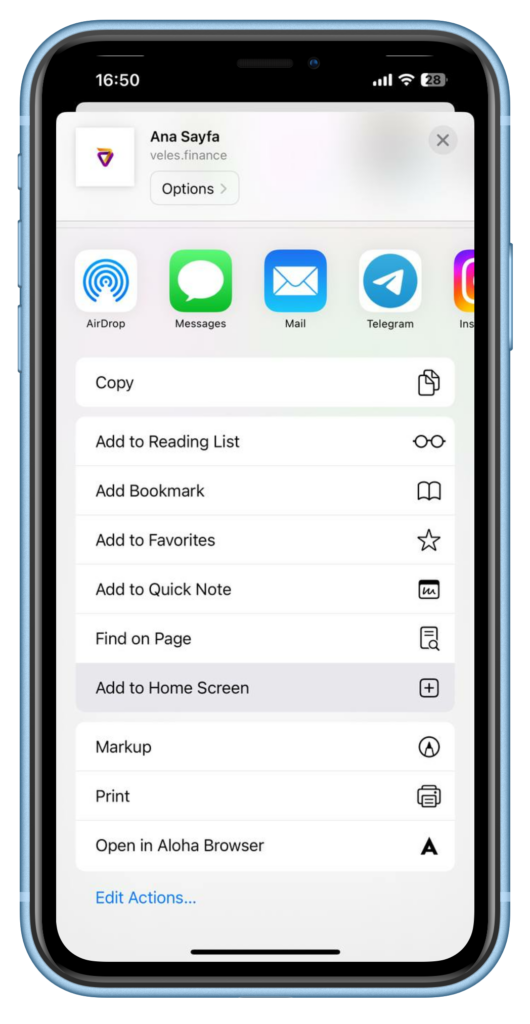 5. Give it a title.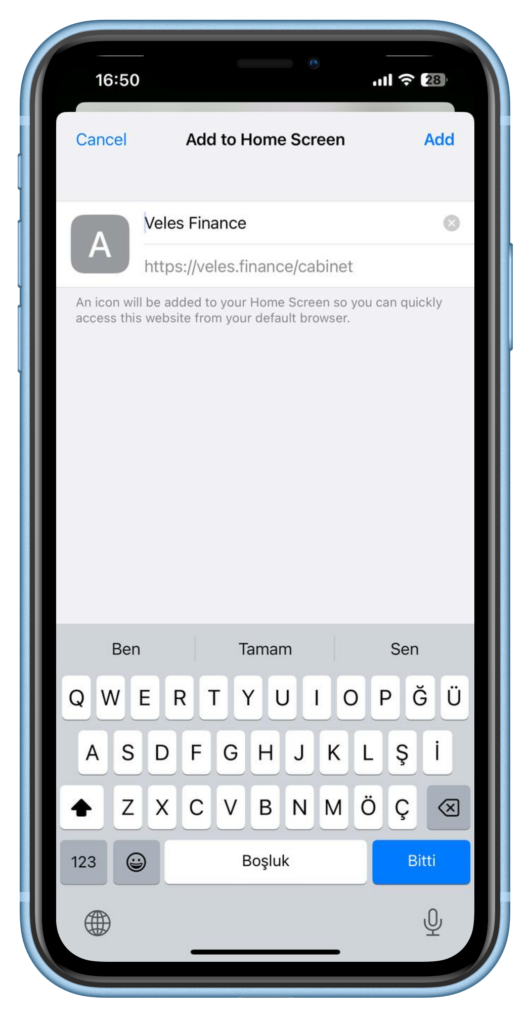 6. Now Veles is readily accessible on the home screen of your device.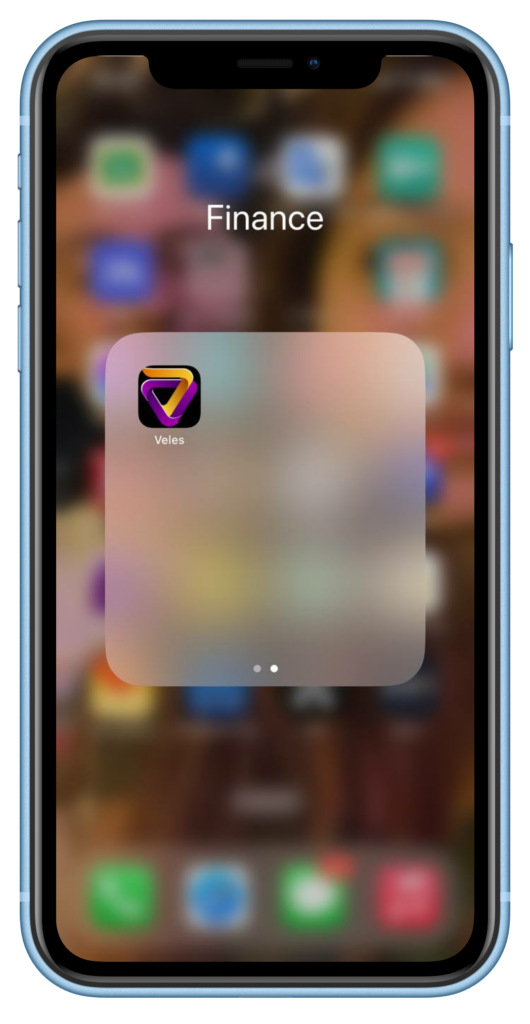 For Android
1. Log in to your Veles account.
2. After logging into your account, if you are using the Google Chrome browser, click on the three dots in the top right corner of the screen.
3. Then, click on the "Add to Home Screen" button.
4. Give it a title.
5. Now, Veles will be quickly accessed from the main screen of your device.