If you have determined your own entry point based on technical analysis, use the semi-automatic mode to enter the trade:
Customizing the grid with a price filter
To place orders from a specific price, select the Price 'Greater' or 'Less' option.

Let's take the MATICUSDT formation as an example, where the zone to dial in the range from 0.5680 – 0.5640 (0.7%).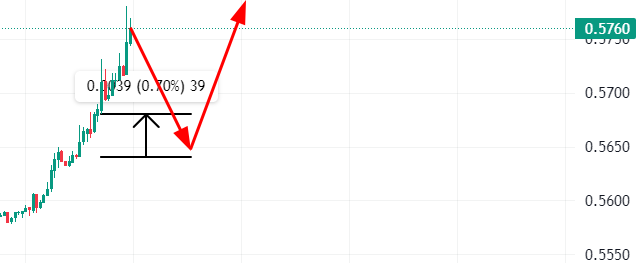 The bot will follow the conditions if you specify clear price values in the settings and set the overlap to 0.7%.

Market Entry
Set Price Greater than 0 if you want to force a trade entry and distribute the grid.
In the indent, select "Market" to have the bot execute the first order on the market and start trading immediately.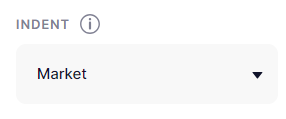 Don't forget to limit the number of deals so that the bot pauses after completing it.

This way, Veles algorithms can be used in semi-automatic mode – without indicators.