We remind you that the working hours of online support are Monday through Friday, from 10:00 to 19:00 (UTC+3).
The rest of the time we answer and respond only to urgent requests.
In order to leave a request there are several channels of communication with the team.
From your personal cabinet
Clicking on the "Help" button in the lower right corner will open a communication dialog with technical support.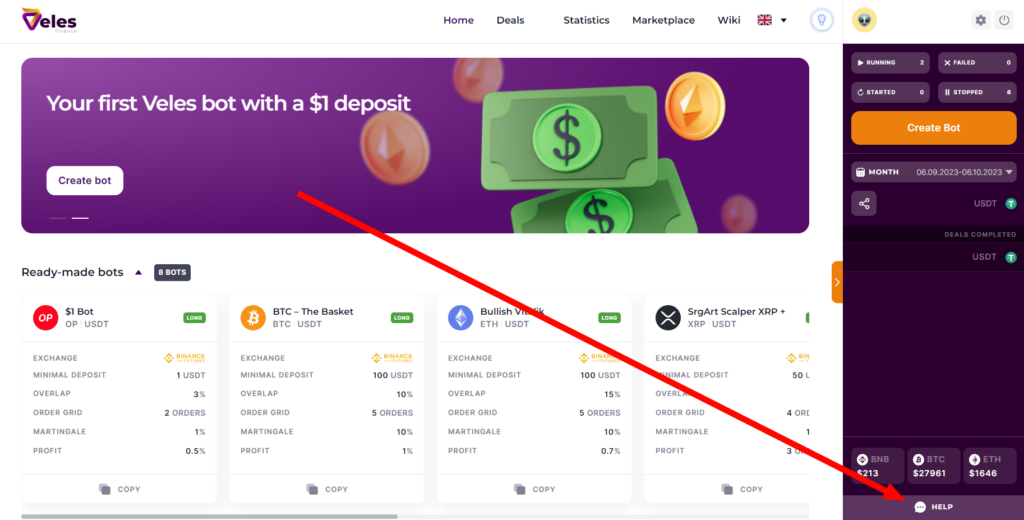 Telegram
In order to contact our team in Telegram, you can write either in private messages to the technical support account @VelesSupport, or write your request in the community chat, where representatives of Veles will respond to it.